SEE trips are offered at cost price. We offer to show you our country and we don't want to make a profit on that. Spaces are always limited.
Feel free to contact us with any questions before or after booking on info@southenglandexchange.org                      You receive a complete plan of the trip after booking. If you need to know something before you can decide whether to come, just ask!
We have changed the order of the trips in Spring 2018 to get better Shakespeare tickets. Please note that dates are different to in the handbook.
_______________________________
Trip to Oxford, 3rd to 4th March. Includes TedTalks ticket, ghost tour, one overnight, breakfast, dinner on Saturday, coach or train ticket to Oxford.  £160.
Before booking this trip, please check you know the content of this trip before you book. We will spend most of Sunday at TedX and this is mainly for people who like to listen to and discuss interesting and sometimes unusual ideas. We will do a short tour of the colleges on Saturday, you will have most of the day and evening to explore alone. The trip may be suitable for our older students. More info here:   TedTalks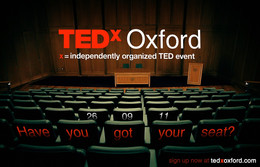 TEDxOxford is an annual independently organised TED event. The day-conference brings together individuals who will hear from a collection of the world's most interesting and remarkable minds. In the spirit of ideas worth spreading, TED has created a program called TEDx. TEDx is a program of local, self-organized events that bring people together to share a TED-like experience. At our TEDxOxford event, TEDTalks video and live speakers will combine to spark deep discussion and connection in a small group.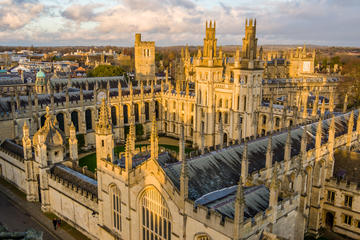 This ancient seat of learning holds many dark secrets. Oxford's streets have played host to agony and horror, torment and terror.  Morbid phantoms of the past stalk shadowy recesses in colleges, condemned to rehearse their lamentable ordeals for all time. The 'Dreaming Spires' is a place of nightmares.
The Ghost Walk is an unsettling journey through the bleakest moments in University history…
Please note that you may need to change trains in London!
Tickets are limited. Book here
______________________________________________
Romeo and Juliet by the Royal Shakespeare Company in Stratford on Avon. 28th to 29th April. Includes theatre ticket, one overnight, dinner, breakfast, travel to Stratford. BOOKING CLOSED.
Stratford is quite difficult to reach and our students are spread around the country. The exact planning and cost of the trip depend on who wants to come. We have bought tickets and we will reserve them for the first students who are interested. You can expect the cost for this special trip to be £175. BOOK HERE. BOOKING IS ONLY OPEN FOR STUDENTS WHO RESERVED IN DECEMBER!
Set in a world very like our own, this Romeo and Juliet is about a generation of young people born into violence and ripped apart by the bitter divisions of their parents. The most famous story of love at first sight explodes with intense passion and an irresistible desire for change, but leads all too quickly to heartbreaking consequences.
Tickets are very limited!
__________________________________________________
Eden Project – (CORNWALL) in half term.  11th to 14th February, £ 295. BOOKING CLOSED
Sunday, 11th 
Travel down, Stonehenge on way, aim to arrive around 1800. Evening meal in local (and very good) pub
Monday, 12th
Travel to St Austells for wander and if the weather is good, a walk in Charlestown cove, trip to the beach. Evening meal in town.  Climbing and one other activity.
Tuesday, 13th
Wednesday, 14th
Breakfast and head home.
Please make sure you have your credit card ready.
______________________________
Trip to London, 20th to 21st January, £138. Booking closed.
One overnight, breakfast, travel by coach or train, Oyster card for London, ticket for the Backyard Cinema, ticket for Fromage on Ice.  Be warned: This trip is winter themed and cheesy at the same time.
London premier pop, rock & fancy dress party will once again hosting a night of ice skating frolics at the legendary Alexandra Palace Ice Skating Rink. Join them for an evening session of dancing on ice with all the usual Fromage antics. Skate along to all your fave Fromage hits from the past 50 years such as Bon Jovi, Britney, Backstreet Boys, Abba, Bruno Mars, Spice Girls, Will Smith, MJ, Queen, Taylor Swift, Blur, Take That and much more. Door policy: As usual, feel free to come along in fancy dress, but do make sure it's safe attire to skate in.
Backyard Cinema have discovered a hidden ice kingdom buried deep within the heart of London. This winter season we're inviting you on an adventure to the fantastical realm of the Snow Kingdom.
After your voyage across the frosty wonderland you'll be welcomed into the grand ballroom where you'll feast on popcorn and indulge on winter warmer cocktails. Try out the snow king's throne before you lie back and enjoy your favourite movie in the cosiest cinema winter has to offer. When it's cold outside you'll never want to leave the kingdom lost in the snow. The film is Disney's Tangled. We know it is cheesy, but the cinema is cool!
You travel up Saturday morning and the day and evening are full. Sunday, you have time to do whatever you want. Of course we can make suggestions and help you. You can travel around London for free and go home by coach or train Sunder afternoon. Please note that breakfast on Sunday is the only meal included because we know people like to grab snacks in London. Tickets are limited!
Book here
__________________________________________
Trip to Cambridge, 25th to 26th November, £55. BOOKING CLOSED

This trip includes hotel, dinner on 25th, breakfast on 26th, punting and university walking tour. Travel is booked extra as prices vary depending on where you live. The train costs are £15 from Bedford and Peterborough, £42 from Frome, £52 from Kidderminster, £72 from Basingstoke or Salisbury, £94 from Bournemouth. It is therefore recommended for students who live closer, in the same way as Bath worked better for the South students.
Oxford, Stratford and London work well for everyone later in the year.
We will book your train tickets and send you the payment link separately as amounts differ. If you register for the trip, we will have to charge you. Registration closes 16th October.
________________________________________________________
Trip to London, 22nd to 24th October, £285. BOOKING CLOSED
This trip includes train or coach tickets, breakfast and dinner, London travel card, hostel accommodation, walking tour, good seats at a top musical*, one special event*.
For many exchange students this is
not the first time in London. You may have been before with your parents or on a school trip. No wonder…London is one of the top tourist destinations in the world.  Many have already seen the usual attractions. You are no longer just a tourist, you will be living here and we can encourage you to see it that way. Rather than taking you places you may have been before and will certainly have an opportunity to visit another time, we want you to leave our capital city  feeling like you know your way around well enough to come back, either during the year or with your parents at the end. During the day, we will focus on helping you learn how to use the transport system and also get a feeling for how different areas of London are connected. Our second priority during the time here is to show you a couple of things you couldn't see alone. We will be spending time with you in the evening and letting you get a feeling for London at night. Of course, we will also be sharing our knowledge of the city and making sure you know about the sights and attractions.
We are currently holding tickets for the musical 'Wicked' and the special event 'Beauty and the Feast'.
____________________________________________________
Wales Trip, 24th to 27th October, £295 BOOKING CLOSED
This trip includes travel by minibus and train, all meals, hostel accommodation, equipment, adventure activities such as canyoning, gorge-walking, paintball, quad-biking.
See Wales whilst you are here, take on new challenges and make more friends.
The basic itinerary is Wales Plan October 2017
The deadline has passed, but we have a couple of spaces left.
The dates were changed slightly, so you can stay longer.
___________________________________________________________________
Trip to Bath, 30th September to 1st October, £95.00 – BOOKING FOR THIS TRIP HAS NOW CLOSED.
London 20th to 21st January   BOOKING OPENS 12th DECEMBER. BOOKING CLOSES 8th JANUARY. TICKETS ARE SURE TO BE GONE QUICKLY!!!!
Eden Project 11th to 14th February BOOKING OPENS 15th JANUARY. BOOKING CLOSES 22nd JANUARY
Oxford 3rd to 4th March BOOKING OPENS 12th December. BOOKING CLOSES 26th FEBRUARY. TICKETS WILL BE GONE QUICKLY!
Stratford 28th to 29th April. BOOKING OPENS 12th DECEMBER. BOOKING CLOSES 8th JANUARY. TICKETS WILL BE GONE QUICKLY.
Final trip 19th to 20th May  BOOKING OPENS 16th APRIL. BOOKING CLOSES 23rd APRIL.
Finished trips
London, 22nd to 24th October   BOOKING OPENS 15th SEPTEMBER. BOOKING CLOSES 18th SEPTEMBER.
Wales,  26th to 29th October   BOOKING OPENS 15th SEPTEMBER. BOOKING CLOSES 18th SEPTEMBER.
Cambridge, 25th to 26th November  (suitable for Bedford and Peterborough students) BOOKING OPENS 9th OCTOBER. BOOKING CLOSES 16th OCTOBER.
Advent Teas 3rd December   BOOKING OPENS 20th NOVEMBER. BOOKING CLOSES 27th NOVEMBER
.
SEE trips are offered at cost price. We offer to show you our country and we don't want to make a profit on that. Spaces are always limited. The details of each trip will appear on the website at least one month before departure apart from the September and October trips which can't be published until after arrival.
______________________________________________________________________________
Cambridge English Exam, £270,00
Cambridge club is the opportunity for you to take a recognised English exam during your time studying in England. The appropriate level is CAE.
By registering you will gain the following benefits:
– Study book to work through in your own time at your own pace
– The audio CD's to support the book
– Access to our online learning program containing extra learning materials and general support to help you get motivated.
– Your exam will be booked for you and a member of SEE to support you on exam day
Our exam will take place on Saturday the 21st of April 2018 at the London Exam Centre.
Please note that you will be expected to make your own way to London Victoria station. A member of staff will meet you here.
Because the exams start early in the morning, you will also need to overnight in London. We will book your room and stay with you. It will cost around £30.
DEADLINE: 15th January
CAMBRIDGE EXAM FOR STUDENTS IN THE UK